The best way to keep your dive gear and camera equipment safe and sound is not to take it cave diving. The alternative is to buy the toughest stuff you can find, and the following people assist me in supplying and repairing the equipment I use.
Aquatica underwater housing, inon strobes and all the associated accessories
Peter Mooney, ScubaPix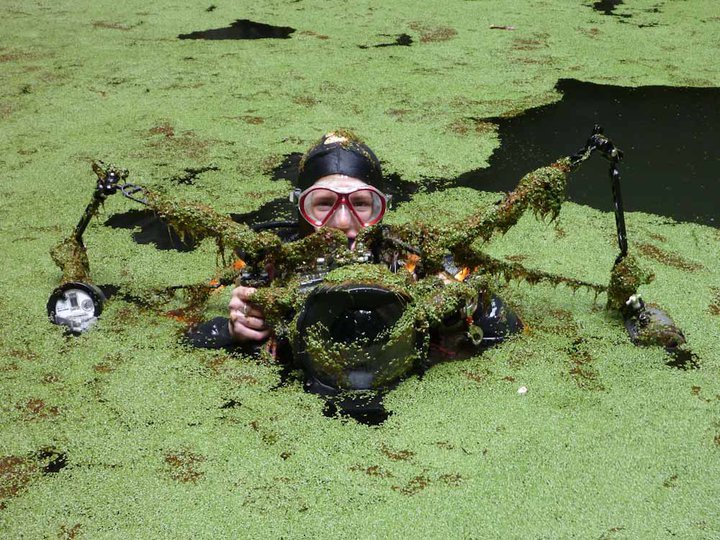 Photo by Ken Smith, and taken in Mt Hypipamee Crater.
My Otter Brittannic drysuit, beloved for being orange (and keeping me very dry)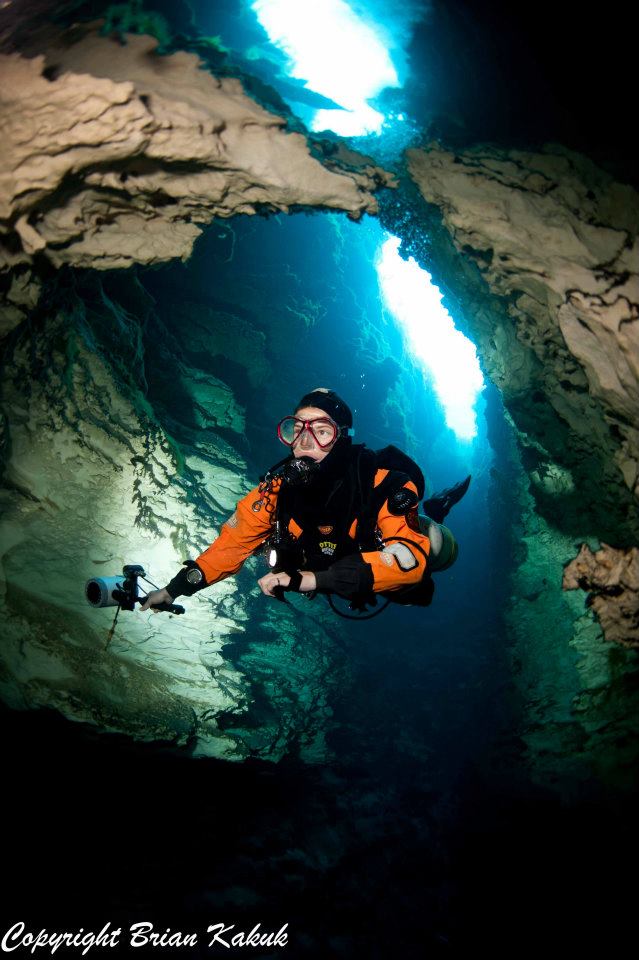 Damien Grigg, DKG Drysuit Repairs and Supplies
Photo by Brian Kakuk, and taken in Piccaninnie Ponds.
Armadillo sidemount system and dive accessories, and a fabulous place to stay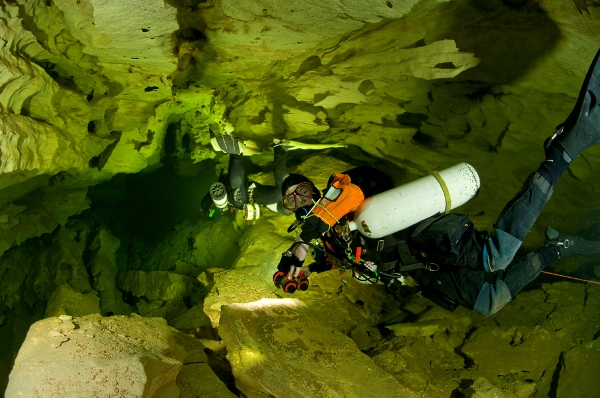 Grant Pearce, AquiferTec and Pine Tank Dive Lodge
Photo by Dr Harry, taken in Olwolgin Cave